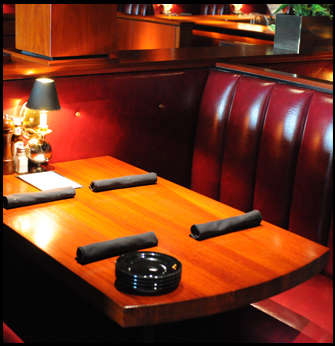 What is the nutritional information for your menu?
At this time, we do not provide nutritional information for our menu selections on our website. We pride ourselves on using only the freshest and finest ingredients available. Everything on our menu is made in-house on a daily basis so that we can maintain the highest food quality standards.
Do you take reservations?
Our stores have different reservation policy but they all allow for reservations for groups of all sizes but available times may vary. All stores allow for a certain number of reservations for parties up to 6 every day/night of the week. Contact you store for exact policy. Remember that even if a reservation is not available we have many tables which are open for our walk-in guests.
Do Gift Cards Expire?
No, gift cards are always accepted. We do at times send out "Promotional" Gift Cards which do have an expiration, which is clearly listed on the promotional gift card.
Do you have facilities for Private parties?
Although we do not have private rooms, we have often accommodated larger groups depending on exact size, day of event and time of event. Contact your store for exact policy.
How do I make a charity request?
All charity requests are dealt with from our Corporate office. Please e-mail or mail the corporate office.
If J.B. Dawson's and Austin's are the same company and restaurant, why the different name?
After a successful opening of the Austin's concept we decided to modestly expand the brand. In doing so it became clear that we needed a name which we could trademark, unlike Austin's which is shared by many businesses across the nation. As we always say, "different name, same quality".